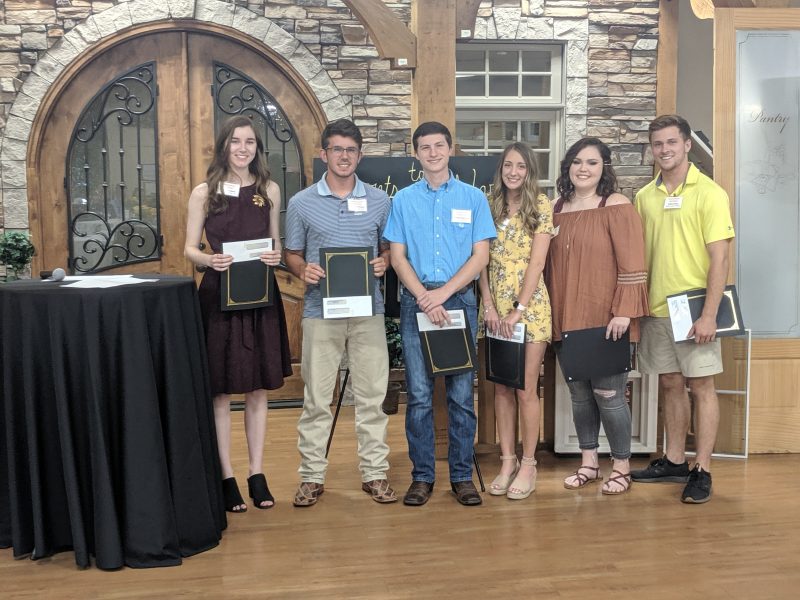 The scholarship application deadline is June 20 for the 2020 Fall & 2021 Spring semesters.
Builders Association Presents Scholarships
The East Texas Builders Association proudly recognized ten scholarship recipients during the July 30, 2021 dinner meeting hosted by Cassity Jones Building Materials. Thanks to everyone that has contributed, the East Texas Builders Association has awarded a total of $164,700 in scholarships since 2002.
The 2020 James Kilpatrick scholarship recipients are Ashley Wingo, Daniel Littlejohn, Kylie Pepper, and Katelyn Jester.  The 2020 James Varner Scholarship recipient is Bryce Harden.
ETBA's James Kilpatrick Scholarship Fund was established in 2002 in memory of Mr. Kilpatrick, a long time builder member of the Association and in 1992 he served as ETBA President. The James Kilpatrick Scholarship is funded by 100% of the net proceeds from ETBA's annual Sporting Clays Tournament.
The James Varner Memorial Scholarship was established in 2012 in memory of long time ETBA builder member, James Varner. The funds for this scholarship are raised through private donations. One Varner Scholarship is awarded each year.
The 2020 Sporting Clays Tournament is scheduled for Aug. 21 at Prairie Creek.  This tournament is always a successful fundraiser for the scholarship program- thanks to the shooters, sponsors and volunteers.