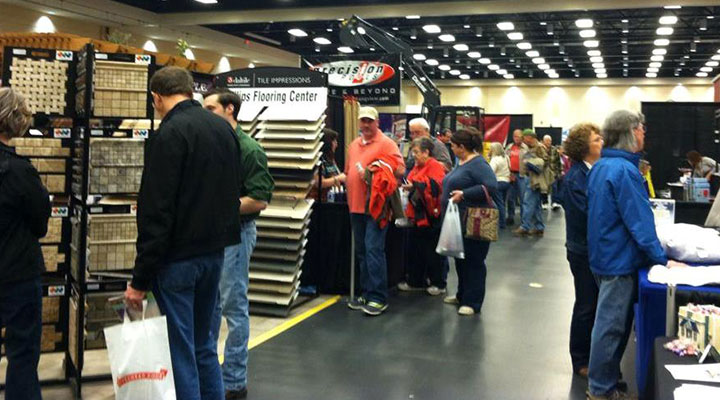 Each February, East Texas Builders Association along with builders and associates of ETBA, showcase the services they offer. The public can visit with each vendor and get to know their products and services. Click on the links below to access more information and to find out how to get tickets.
Home & Design Show Information
The 2020 Home and Design Show is open to the public at the Maude Cobb Convention Center.
$5 Advance Tickets per person (children under 12 admitted free.)  Advance Tickets are available online or at the East Texas Builders Association 2023 Alpine Rd., Longview, TX.
$7 Tickets at the Door
Dates & Hours:
Friday, Feb. 7 from 5-8 PM
Saturday, Feb. 8 from 10 AM – 5 PM
Sunday, Feb. 9 from 12 – 4 PM
Make plans to see the newest home products & learn more about home buying, building & remodel services!!! During this event you have an opportunity to visit with 75 companies under one roof!!!
Interested in purchasing booth space…We will host a booth selection event for ETBA members September 10, 2019. Contact the East Texas Builders Association for more information about displaying your products and services during the 2020 Home & Design Show. Booth space will become available for non-members to purchase starting November 1, 2019.