Each Spring & Fall, the East Texas Builders Association along with several builders in the East Texas area, showcase houses that the public can view. The 2022 Fall Parade of Homes will be Nov. 4-6 & 11-13. We hope that you will make plans to attend.
The Parade of Homes magazine is still available for viewing. You can read it by clicking below.

Homes will be open for touring 1:00 – 6:00 PM each day of the Parade.
Tickets are $10 per person + 0.30 processing fee.
Children under the age of 2 admitted free.
Tickets can be purchased for the 2022 Fall Parade of Homes closer to the Fall dates.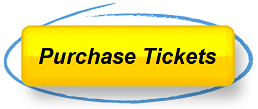 Health & Safety Warning: Hand sanitizer provided at each home. Please do not touch surfaces. Wearing a face mask may be required by the homeowner. If you are sick, please do not enter the homes
Click on each picture below to learn more about the builder and their Spring 2022 Parade of Homes entry.
__________________________________________________________________________________________
| | | | |
| --- | --- | --- | --- |
| Parade Home # | Company | Parade Entry Address | City |
| 1 | Waggoner Custom Homes | 1080 E. State Hwy 43 | Henderson |
| 2 | Tavo Custom Homes | 115 Chase Creek Dr. | Henderson |
| 3 | Scadden Real Estate Alternatives | 585 Willow Creek Ranch | Gladewater |
| 4 | Insight Design Build Remodel | 1100 Chaparral Rd | Gilmer |
| 5 | Goforth Custom Builders | 1834 Cardinal Rd | Gilmer |
| 6 | Prestigious Custom Homes | 168 Kallan Dr. | Diana |
| 7 | Waggoner Custom Homes | 14567 FM 449 | Hallsville |
| 8 | Hitt Properties | 1087 Cal Young Rd | Hallsville |
| 9 | Pyramid Homes | 2403 Sago Court | Longview |
| 10 | Reich Builders | 3805 Hidden Trails Lane | Longview |
| 11 | Owens Custom Builders | 147 Buffalo Creek Dr. | Longview |
| | | | |
| | | | |
| | | | |
| | | | |